Total operational clarity
Operations leaders use Chassi to surface bottlenecks and continuously optimize their sales order process.
Like GPS guidance, the Workflow Navigator allows leaders to easily visualize highly complex workflows and effectively manage core business processes.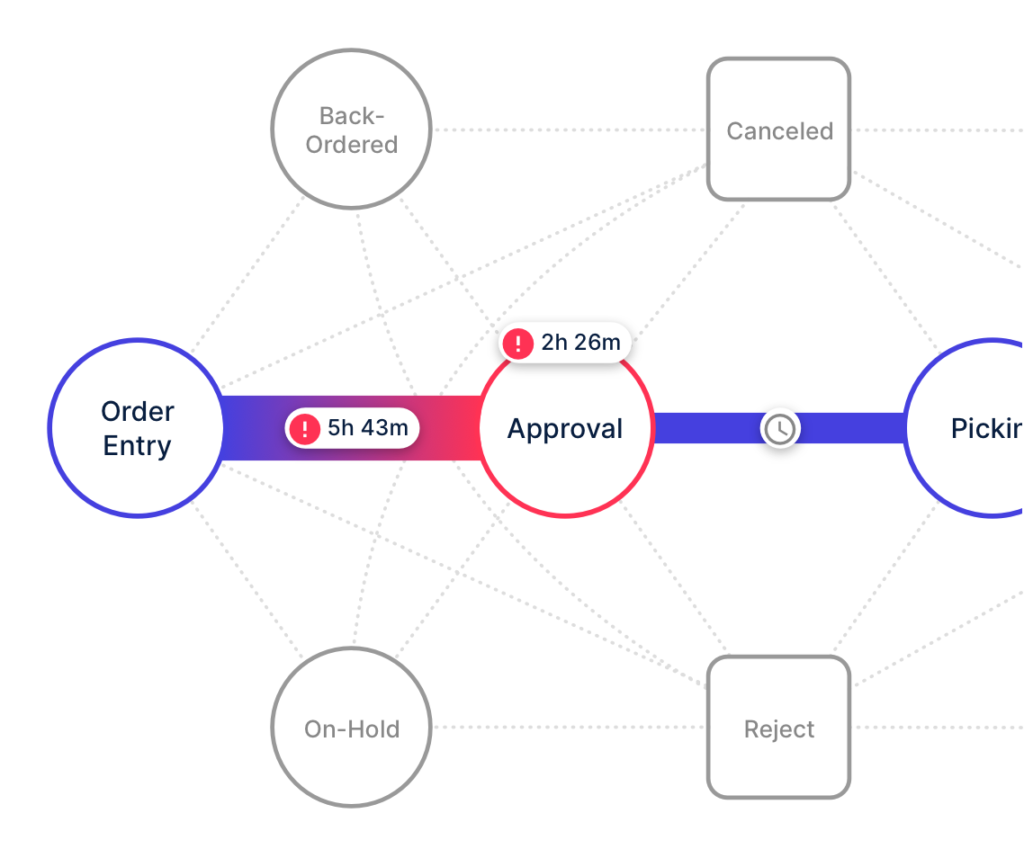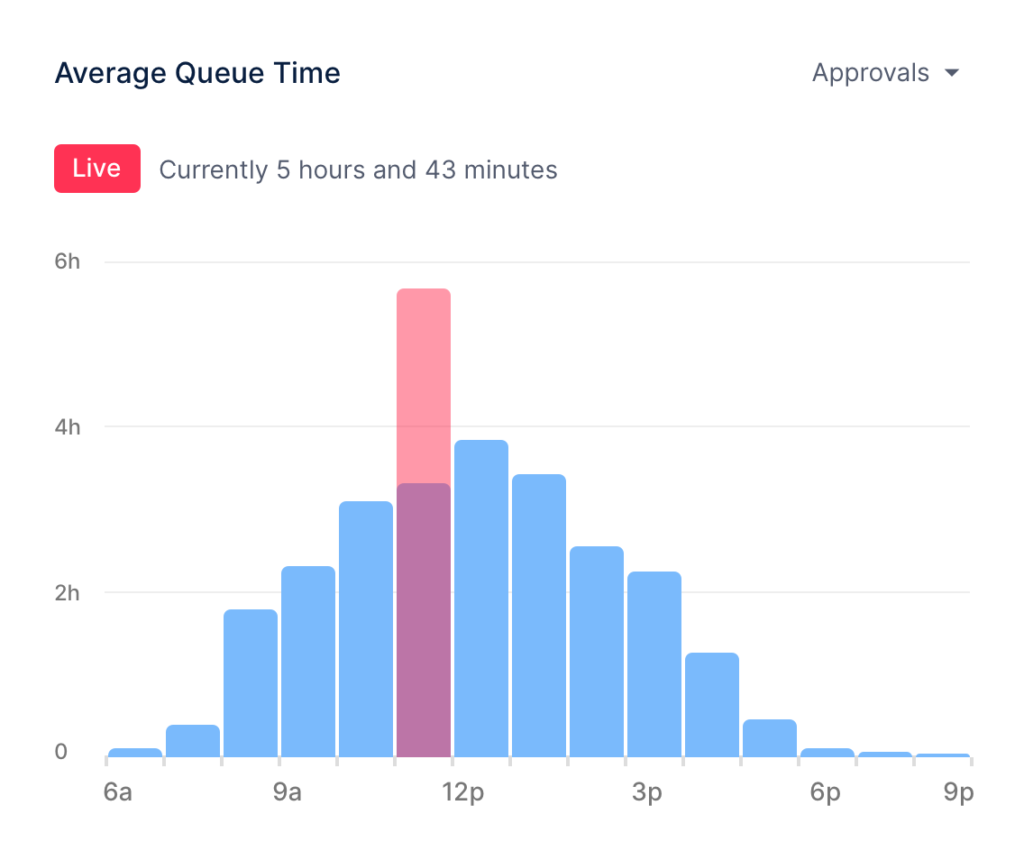 Real time insight into work volume and velocity highlights bottlenecks so managers can take immediate action and address problems in their process area.
In an order process, monitoring employee output and accuracy allows leaders to correct problematic behaviors, and improve operational compliance.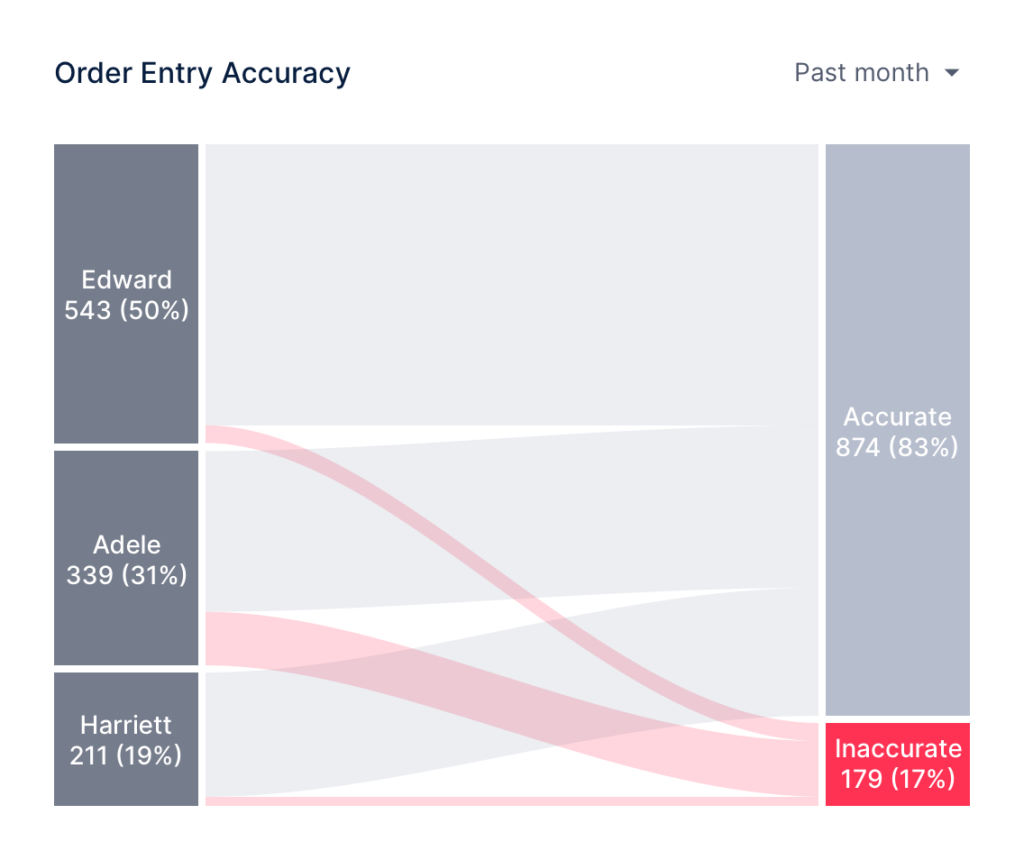 Frequently asked questions
Would you like to see what's going on in your order fulfillment process?